You can be surprised how many Christians create accounts on this dating site and how many of them are really tires of constant searching for true love. Are you ready to open your heart for fairy and pure love? Then here you go to create an account and start searching.
About LoveAndSeek
LoveandSeek is a dating site for Christians. Here people who are true believers can find someone who they can share their beliefs with. It is a dating platform where users hope to find their real fate. If you don't have serious and kind-hearted intentions. so it is not for you. It is a website where people want to build strong and loving relationships with the only one.
Registration
Before registration, you can find some useful information on the main screen. For example dating and safety tips, for those who are new to this deal. After you are completely sure about the site's legacy, you can start searching. It's really easy on this platform and doesn't take a lot of time.
There is a huge button in the middle of the screen "Search now". Once you press it, there will appear a new window questioning "what are you looking for?" There are two variants of an answer: man seeking woman and woman seeking man. After you made your choice you can select your country (there are the only US and Canada available). For a better matching platform ask your zip code. Next window will ask you about your real name and password (try to create a good safety password using letters and numbers).
After clicking the "Keep going" button fill your date of birth. And the last window will ask your email and that's it. Photo and more detail information about yourself will help your perfect match to find you. Next window will ask you to choose the greeting on the platform that reflects your passions and interests. After that, you can go straight to searching as the next window shows women or men who're seeking for a love.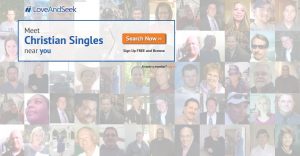 Search
When you start searching, you to go to a separate page. There you can see several parameters. The first and main one is age. It can any age from 18 years old till eternity. The next stage of search is someone who live near you. You easily find them as you have entered your address at registration. Also, you can choose if a profile has a photo or not.
What is more, you can click on detailed features of the search. You may choose ethnicity, marital status, height, and habits. Also if you want to find a perfect match as quick as it is possible, you can enter what you are looking for a girl for. After choosing all the features, you will see a list of girls that can fit you. You can save their accounts for the future, like their photos or write messages. The development of communicating depends only on you.
Prices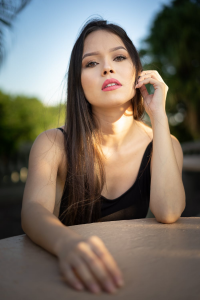 Joining the dating site is free. However, if you want to take your account to the top and have advanced features, there is an exit. LoveandSeek offers a paid membership and it has several types. The first type is the Standard one. Its cost is $12,32 for one month of using. The minimum period is three months and it is only $36,97.
The second type is called Full Price for $16,99 per month and you can choose only one month of using. And the third type is the best and called Best Value Plan for $8,99 per month. The minimum period of using is six months and you save 59% of the general costs. All of these advanced memberships give you the opportunity to read and reply to messages, see users who flirted with you and who saved your profiles tp favorites, chat with many girls online simultaneously.
Safety
When registering, you have to go through several anti-scammer steps. You have to enter your real email and verified it after a personal invitation. Then you obviously have to upload the newest photo of you, otherwise, you will be invisible to any user of the dating site. Also if you enter your real name, email and mobile phone, all these databases will be private and visible only for you.
Customer Support
If you have any questions or any help with using this dating site, you can always click the page Help. First, you will see a page with the frequently asked questions. There is a wide list of the most popular questions and problems that can appear on the website. If you can not find the topic you need, you click on Contact Us. There you can write a letter to complain about or ask about everything you want. You just have to select a category and describe the problem.
Pros And Cons
LoveandSeek is the dating platform where faith-based people try to meet like-minded users. The main advantage is that users of this dating site have only serious intentions for friendship, relationships that direct to marriage. Also, when searching, you can choose any confession you want to communicate with.
On the contrary,  this dating site has some disadvantages. Free accounts without any paid membership don`t have potential matches. So you have to search hard to find a like-minded person to you. Also, there is no information in the description of your profile about your faith and beliefs, so it makes searches a little bit longer and more difficult.
Conclusion
Taking everything into account, if you are a true believer, so  LoveandSeek is exactly for you. Here you can find people who are like you, who have the same lifestyle as you do, who want to share your interests and hobbies. In modern society, it is not very popular and valuable to be Christian. However, it is your life and your time to make serious decisions that will indicate your nearest future.