Maturesinglesclick is one of the most popular and reliable dating sites for older people over 40 years old. Many of them think that their life can not be changed already. They have lived a long life, have gained so much experience and have seen so many things that nothing can surprise them. That is why such type of dating sites has been invented.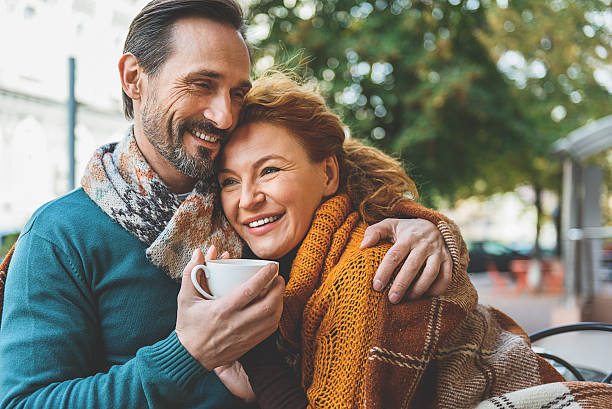 About MatureSinglesClick
On MatureSinglesClick, older people can communicate, can share their thoughts, interests, experience. They can try or find out something absolutely new. Also, the can share their valuable experience, give or get some pieces of advice. After 40 years the life only begins. You still can meet new people. you still can have new love relationships, you can still get married. Don`t waste time, maybe it is your last chance to find true love or loyal friend.
Features
As this dating site is created for older people, it is so simple to become a part of this online world. this dating site has an easy, nice and friendly interface. You can easily find like-minded persons who you can share your thoughts with. There are som many features of the search that will help you to find your soulmate rather quickly. If you see that a profile matches your interest, you can start chatting the next minute. Who knows, maybe you will find a partner who you be together for the rest of the days with. Older people often don`t anyone to talk with, to share their impressions, worrying and thoughts.
In your new profile, you can talk about yourself, your habits, your hobbies and weekend activities. Also, it is not unnecessary to say a few words about your education, mentality, religion or maybe culture. the more information you write. the more users will be attracted to your page. It makes your searches quicker and more qualified.
Search
There are two ways of searching in MatureSinglesClick. If you are a member with a basic subscription it offers you to search by gender, location, distance, and some keyword. For example, if you looking for a match who loves swimming simply type it in a search field. Advanced search is available for paid members and allows you to filter users by more criteria like body type, hair color, religion, smoking, career, and many others.
Once you selected all the filters you looking for in a partner, click the search button. On the next window will appear numbers of users. You can change the amount of showed members on one screen to make search faster. The good news is that this dating platform automatically saves your search filters so you can do it one more time.
Prices
There are two types of profiles on MatureSinglesClick. One type is basic. You have free registration and free searches. Also, you can send emails and give flirts to priles you like. However. the results of your searches will be narrow and pretty difficult. Another type is gold membership.
It gives more opportunities. For example, your searches will be advanced and will have a lot of features that help to find a perfect match much more quicker. Also, you will have the highest rank in the list of top profiles. And what can be an advantage is an absence of ads on the dating site. You can choose different paying plans. There are four of them:
29,95$ per one month
59,95$ for three months
89,95$ for six months
119,95$ for one year
Pros And Cons
MatureSinglesClick as any other dating site has its pros and cons. The advantage is that older people can find partners for communication. It is an escape from loneliness because people over 40 years old have too much experience to have something in common with the young generation. They have different interests and activities.
So, this site can help to find someone who will involve you in a healthy and active lifestyle that is really important in older age. On the contrary, this site has some disadvantages. One of them is that the history of searches is not saved. And if you accidentally closed a profile or browser, you are at risk of not finding that person anymore.
Safety
MatureSinglesClick has a high level of safety and a strong anti-scam system. Firstly, a new user who wants to create an account has to verify his email and upload e real photo.
After these actions, the support team checks if the information is true. Also, your email, mobile, address and real name is completely private and can be visible only to you. What is more, if you notice a violent and harass behavior of other users, you can always report about it to a supportive team of the site and this user or users will be blocked for you forever.
Conclusion
MatureSinglesClick was created by a real genius So often older people, especially those who are retired, give up and do not know what to do next in their lives. However, this dating site gives them real hope for a new life. When you meet new people, when you start communicating with, you become more sociable and open to this world. You can find a new hobby, a new friend to travel with or even a new and long-lasting love. Who said that loving relationships only for young men and women?
MatureSinglesClick gives a breath to people over 40 years old. They become more active. New experience amazes them and gives unforgettable emotions. Don`t be afraid of new meetings and new people in your life. Be open to this world. You can visit the countries you have never been too, you can learn a new language and culture. All these opportunities are still given to you, just click the button Sign in and find your ideal partner to live till the end of days with.