You can start a new life at the age of 50 or even 70. There are many cases when older people find their only love,  get married and create a new family. Maybe it is about you too. Try your luck on SeniorFriendFinder dating site.
About SeniorFriendFinder
Senior Friend Finder is one of the most popular dating sites for older people from 40 to 99 years old. There you can find and start chatting with from any point in the world. This dating site gives you a great opportunity to find like-minded people to share interests, talk on topics that worry you at the moment. Most older people give up and do not give a chance to new friends.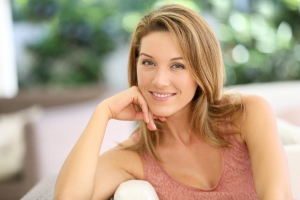 Features
Senior FriendFinder is easy to use a dating site. There are two types of registration. One is to enter the site through your Facebook account. All available information that exists on your FB account will appear at Senior FriendFinder.
Also, you can update or add something any time you want. However, if you are an older person and don't have an account, you can create a new one for free. There are several necessary points to fill in and others at your discretion. After passing all these stages of signing in, you get full access to the databases with diverse profiles to any taste.
Registration
If you want to create a new account on Senior Friend Finder, you will need only several minutes. Signing into this dating platform is completely free. First of all, you choose your gender –  male or female.
Also, you can pick a variant of a couple or even a group of people. Mostly these variants are for friendly communication. So then you will have a simple procedure of registration. Of course, you need to fill in your age, country and city you are living in, your real email and a safe password. Also, you can create your unique username – real or imaginary. Then click OK and have fun.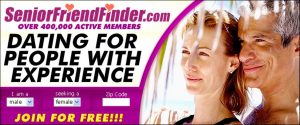 Search
After registration, you will get access to all profiles that have already existed on this dating site. You have to choose who you are looking for and what for. There are several features of the search.
You can pick a man or woman, a couple or a definite group of people. Also, you can choose what reason you want to start chatting with that person. It can be simple communication, friendship. intentions for serious relationships or even future marriage. A paid membership gives you more advanced opportunities for filling your account and searches for new profiles. If you buy a subscription then you can write more about yourself and choose more features when looking for your future boyfriend or girlfriend.
Prices
Senior FriendFinder proposes two types of membership. The first one is absolutely free. It includes all stages of registration. Also, you can add some information about your way of life, habits, and hobbies. However, the disadvantage is that you will have a narrow circle of searches. But there is salvation called premium membership.
It can be silver or gold type. Prices for both of them are rather available. Silver one costs $35,97 for three months of using. This will give a wider circle of searches that may help you find a new girlfriend quicker. Gold membership cost is $59,96 for three months. It gives you more views, puts your account to the top among the most popular and advanced profiles on the platform.
Safety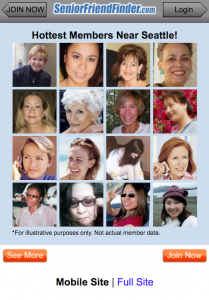 Senior FriendFinder is a completely safe and secure dating site. Every user has an email verification where the real information is checked by the support of the platform. So if it is a scammer, he or she won't be able even to join the membership.
Also, every new user has to upload its real photo and his feature is checked by support too. If you create an account on  Senior FriendFinder, only users of this dating website can see your profile and detailed information about your life. What is more, this site automatically proposes you the most reliable password or you can think up your own.
Customer Support
If you have any questions or help with using this dating website, you can always write to support email which you can find on the site. There you can get a piece of advice 24 per day. Also, you can contact the support of Senior FriendFinder by a free number that is situated on this platform.
Pros And Cons
There are so many advantages to Senior FriendFinder. Firstly this dating site has not only the full version but also a convenient mobile version for smartphone users. Yes, even older people surf the Internet daily. Also pro is that you can not only write to girls but have a voice or video chats which give your opportunity to know each other better. Senior Friend Finder proposes you a wide variety of diverse profiles on any taste.
Also, the advantage is if you have a company of friends and all of you want to meet new people, you can choose group searches. The disadvantage is this dating site is only for people over 40-60 years old and till 99 years old. It is not a dating platform you have used to see. If you are young and free, there is no need for you to create an account there.
Conclusion
All in all  Senior FriendFinder is a perfect variant to escape loneliness for single older people. Often they feel really unnecessary to this world, they don't have anybody to talk or to meet with. This dating platform is created exactly for them. Do not even think that you are too old for something new but remember a very popular phrase – it's never too late.
Maybe this is your last chance to catch somebody to your life and spend the rest of your days in love and care. Think of it carefully and obviously join Senior FriendFinder.